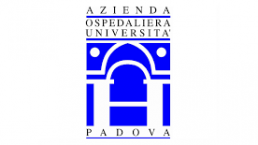 The Company
The Oncohematological Clinic Operating Unit of the Department of Women's and Child Health of the University of Padua Hospital is one of the major Italian Pediatric Oncohematology Centers and is a regional reference center for the diagnosis and treatment of children with neoplastic and haematological diseases.
The Challenge
The center is the promoter of the Pediatric Rare Tumors European Registry – European Registry (PARTNER) project for ERN-PAEDCAN.
The goal of the project is the creation of a European registry to prospectively collect data on children and adolescents (0-18 years) with very rare cancers.
The European registry will be created by linking existing national registers by creating a "collaborative" software structure that links the national registers with the European registry, where national data is transferred.
The project aims to overcome the current difficulties in collecting and sharing data on rare oncological diseases, especially in the pediatric field.
The solution
Development of the European Pediatric Registry on Rare Cancers (PARTNER project) based on the MyHealth CRF web application compliant with international standards and guidelines for clinical trials: ICH GCP, 21 CFR part 11, which allows the management of national registers of very rare cancers of childhood in France, Italy and Poland. Through the MOMIS data integration system developed by DataRiver it will also be possible to integrate the data collected from external databases, acting in read-only mode with virtual data integration, preserving the autonomy and security of the data sources.
Results
– Automatic integration of data collected from national registers into the new register developed on the MyHealth CRF web application, allowing European countries to continue to use existing registers
– Improved quality of data collection by hospitals
– Possibility of linking data with national biobanks
– Possibility of connecting to the future ERN IT platform proposed by the European Union as soon as it is made available